There are so many different devices and ideas of ways to save money, it can become quite overwhelming. Some of these devices include: converting your vehicle to electric, magnetic clamps on the fuel lines, hydrogen injection into the air intake and even a major modification to attempt to run your vehicle on water. The main idea I have seen to save fuel is to turn your vehicle off in traffic and traffic lights.
I have tried many different ways to reduce my fuel consumption but they all fit into one of three categories:
cost too much money to implement
involve intensive modifications to the vehicle (in turn voiding warranty)
cause a big inconvenience in your life
Let me explain the above quickly. Converting your vehicle to electric would fall into category 1. If you have ever looked into this option you will know it costs in excess of $10,000. Attempting to run your vehicle on water is a good example of category 2. These manuals explain many modifications that need to be made and you can bet that GM, Ford, Chrysler, etc would not be very happy with you when you had a warranty issue.
Category 3 is covered by ideas like turning your vehicle off in traffic and traffic lights. By the time you started your vehicle to move ahead a car length in traffic or finally got moving at a traffic light, the people behind you may not be so happy. Plus, if you live in a warm place or a cold place (that covers quite a large spectrum of locations), when you vehicle is not running, neither is your air conditioner or heater. So this idea would work but for the little bit of savings it would be a whole lot of hassle.
This is where The Idle Effect enters the picture. I developed and tested these techniques over the course of a year with the above issues in mind. I wanted a solution that did not cost anything to implement, no modifications required and would not inconvenience me. On top of that, it also had to be a significant savings.
After many tanks of gas and lots of trial and error, The Idle Effect was born. Not only did it meet all of the criteria I outlined but the savings were incredible.
What The Idle Effect
Is Not
There are so many fuel saver products on the market, I want to take a minute and list a few of the things that The Idle Effect IS NOT:
is not a fuel additive
is not a device to connect to your vehicle (either mechanically or electrically)
is not something that will inconvenience you in any way
is not burning anything different in your engine (I promise - no water)
In fact, with so many things The Idle Effect is not, EASY is the best description of what The Idle Effect IS. Seriously, The Idle Effect:
is a handful of techniques and not a device; meaning nothing to purchase only techniques to learn
is quick to learn, you can be using these techniques in less than 30 minutes
is a major money saver and in turn a major fuel saver
is still using the same fuel you have been using all along
will work on gas and diesel engines
will allow you to travel further on the same tank of fuel
is GUARANTEED to save you at least 10% in fuel starting from today or else a FULL REFUND
is EASY!
Let's Put Percentages Into Real Dollar Savings
I can say The Idle Effect will save you at least 10% and up to 40% on every tank of fuel but what does that mean to your wallet? Below I will show you what these numbers actually translate into savings.
With today's fuel prices, I will use the following costs:
a car costs around $40 to fill up
a SUV costs around $60 to fill up
a truck costs around $80 to fill up
| | | | |
| --- | --- | --- | --- |
| Savings vs Fill Up | $40 Fill Up | $60 Fill Up | $80 Fill Up |
| 10% Savings | $4.00 Per Tank | $6.00 Per Tank | $8.00 Per Tank |
| 15% Savings | $6.00 Per Tank | $9.00 Per Tank | $12.00 Per Tank |
| 20% Savings | $8.00 Per Tank | $12.00 Per Tank | $16.00 Per Tank |
| 25% Savings | $10.00 Per Tank | $15.00 Per Tank | $20.00 Per Tank |
| 30% Savings | $12.00 Per Tank | $18.00 Per Tank | $24.00 Per Tank |
| 35% Savings | $14.00 Per Tank | $21.00 Per Tank | $28.00 Per Tank |
| 40% Savings | $16.00 Per Tank | $24.00 Per Tank | $32.00 Per Tank |
Remember, the above savings are on every single tank and I guarantee at least a 10% savings.
I have two vehicles at present, a 2006 Saturn Ion Sedan and a 2006 Saturn Vue SUV. On average I save 25% on fuel with my Saturn Ion and 30% on fuel with my Saturn Vue using the techniques described in The Idle Effect.
With just a single tank of fuel, you can save the cost of The Idle Effect report.
So stop waiting and start saving. Grab your copy of The Idle Effect now:
$97.00 USD
$47.00 USD
Only $17.00 USD

This Offer Is For A Limited Time
Instant Delivery
Once Your Payment Has Been Processed
Your eBook Will Be Sent Via Email
In Adobe PDF Format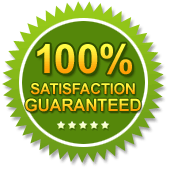 I believe in The Idle Effect so much, that I am backing it with a 100% Satisfaction Guarantee. I want to make sure that you have had time to test The Idle Effect and see the results for yourself so I am offering a Full Money Back Guarantee for 60 Days!
If you are not totally satisfied, simply send an email to info@TheIdleEffect.com requesting your refund and I will happily return every penny.
Sincerely,
Paul Butland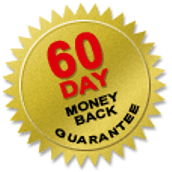 Paul Butland
c/o The Idle Effect
PO Box 25100
Moncton, New Brunswick
E1C 9M9
Canada
Email:
info@TheIdleEffect.com